Introducing the SuperBox S4 Pro and How Does It Different from S3 Pro?
Oct 22,2023 | Team Superbox
What is SuperBox S4 Pro?
The SuperBox S4 Pro is the latest version of the SuperBox as of 2023. It takes the SuperBox tradition of ease of use and takes it to the next level. With 2GB RAM and 32GB storage, making it a powerful multimedia device. And the built-in voice command function can offer you the best streaming experience on the market. By connecting to your TV and internet, you're able to turn your traditional TV into a smart device.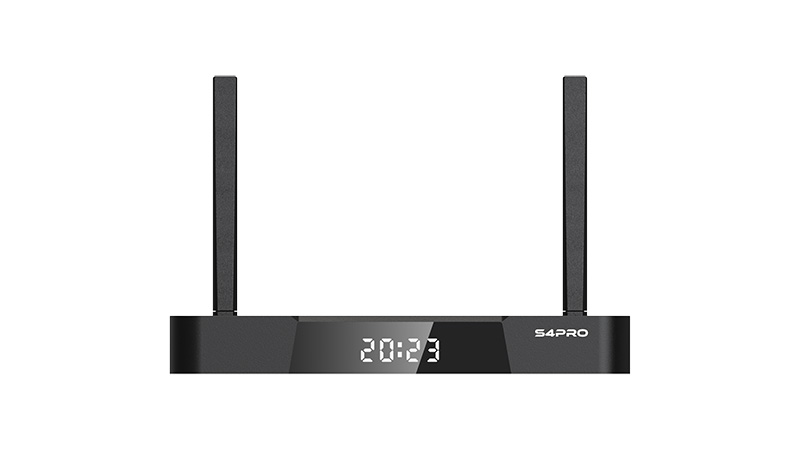 Hardware Comparison
The SuperBox S4 Pro comes with similar hardware as the S3 Pro. It features 2GB of RAM, 32GB of internal storage, a Quad-core ARM Cortex-A53 processor, and is powered by a Mali-720MP2 GPU. It still takes Android 9.0 OS, the most stable Android system for streaming.
It also comes with a Bluetooth remote control that supports voice commands. The built-in voice control system is unparalleled in the market, and the system is updated continuously for a better user experience.
Design and User Interface
The SuperBox S4 Pro has a new and improved design and user interface compared to its predecessor. The device now features a sleeker look with a redesigned remote control. The interface is more user-friendly, making it easier to navigate through the various apps and menus.
Live TV Experience
The SuperBox S4 Pro offers a better live TV experience compared to the S3 Pro. The device now allows users to preview channels before tuning in and adjusting the aspect ratio to fit their TV screen. There's also no need to exit the app when switching EPG style, making it a more seamless experience.
On-Demand Content Experience
The SuperBox S4 Pro offers a better on-demand content experience compared to the S3 Pro. Users can now enjoy closed captions in English and Spanish, adjust subtitle timing and playback speed, and adjust the aspect ratio to fit their TV screen.
DVR Experience
Finding programs to watch is now easier than ever with the SuperBox S4 Pro. The device offers an improved playback experience, allowing users to easily find the programs they want to watch and adjust the aspect ratio to fit their TV screen.
Conclusion
Overall, the SuperBox S4 Pro is a top-of-the-line streaming device that offers several improvements over its predecessor, the S3 Pro. While the hardware remains the same, the new interface and design, along with the improved streaming and DVR experience, make it a solid choice for anyone in the market for a streaming device. Furthermore, the device's system is continually updated, ensuring that users have access to the latest features and security patches.
superbox series:Superbox S4 Pro